Dental issues don't limit themselves to Monday through Friday. A dental problem, whether it's a chipped tooth or an infection that suddenly started hurting, can happen anytime.
Some dentists may hold strictly to Monday through Friday hours but not us. We are open seven days a week, including holidays, to handle all types of dental issues.
Why Stay Open on Weekends and Holidays?
A long time ago, back in the 1950s and 1960s, people had a special relationship with their dentists. They felt they could call them anytime if there were an emergency like a broken bridge or chipped tooth. That changed as dentistry went from solo private practices to a more corporate style of franchise practice.
The tradition over the past few decades has been that dentist offices are only open four days a week, five for some. The primary reason for that is staffing.
Staffing makes up the biggest part of operational costs at a dental office. Dental offices have had trouble filling all staffing positions and making sure each day has enough patients for staff to work with throughout the day. So, they limited their hours to control costs.
We take a bit of a different approach. We believe that opening more hours makes it more convenient for our patients and that amounts to more patients coming to our office. So far, we've been right.
Our patients love the fact they can call us for an emergency dental appointment on weekends and holidays. They like the idea that we treat them as individuals and make time for them when they are in pain.
Emergency Dental Care Plus More
Our emergency care is there to resolve unexpected situations like a broken tooth or painful gum swelling. However, we are also open seven days a week to accommodate those with busy schedules. We work with your schedule to create appointments at your convenience, so you don't have to take off early from work for you or your child to see a dentist.
Our holiday scheduling allows for unique situations that can occur even at the most joyous of family gatherings. You never have to worry about what to do until you can get to the dentist. We're there for you.
Our Emergency Exams
Most emergency visits will include an X-ray so our dentist can see the damage to the tooth and the roots. From there the dentist can determine the exact care needed to save the tooth and allow you to return to normal chewing and drinking as quickly as possible.
New technology has made getting X-rays much faster and more convenient than ever before. Even those who come in on non-traditional days can take advantage of this.
It used to be that it would take 20 minutes or longer to produce traditional X-rays and be able to read them. Now, dentists have digital X-ray technology that can produce clear accurate X-rays in a matter of minutes.
For someone in pain, saving 15 minutes or more makes a world of difference.
What Is a Dental Emergency?
A dental emergency covers a broad spectrum of problems but typically includes some type of accident that results in broken or chipped teeth, a dental hemorrhage following an extraction, swelling in the jaw, the throat of the face, and trauma to dental arches.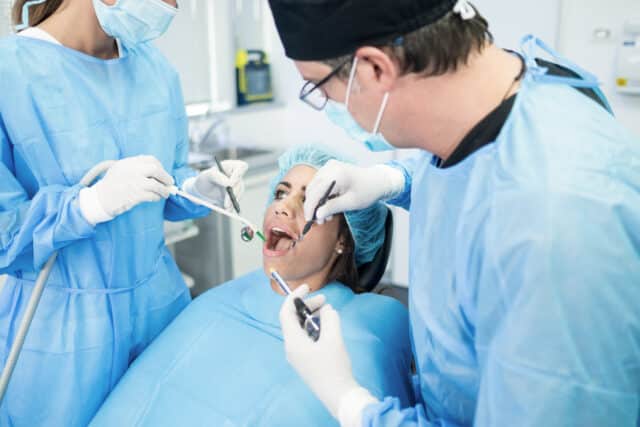 It can also be a broken bridge or some other damage to teeth. Things like a failed filling, cap, or crown are not considered dental emergencies.
We Have Sedation Therapy
A dental emergency can cause some people, like children or special needs people, to become anxious. That may worsen when they realize they must go to the dentist right away. Some people suffer from acute anxiety or dental anxiety. We offer several types of sedation therapy to make those unexpected visits easier on everyone.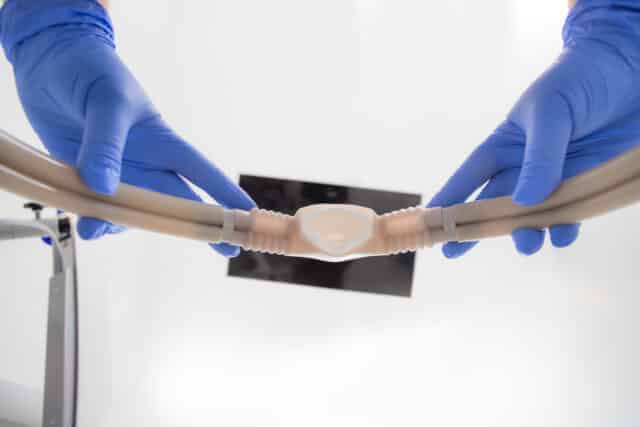 The more common sedation therapy puts people in a dream-like state so they are comfortable while work is done. They are vaguely aware of what is going on but feel no pain and have no nervousness. General anesthesia is used for those undergoing surgery or complicated procedures.
It May Take Two Visits
Some emergencies will require two visits to resolve. These are typically things like root canals, replacing a crown or cap, or installing a veneer. The time during the first visit is spent addressing the immediate problem of pain or infection. The dentist will also get some impressions of the damaged area so a dental appliance, like a crown, can be made in a lab.
You will need to return to the dental office in a week or two to get the cap or crown installed after it's shipped. However, some dental offices have new technology on premises where the appliance can be installed the same day or the next.
It will take about an hour or less to install these types of appliances.
What Happens Between Visits
Relieving pain is the priority of an emergency visit followed by a diagnosis. A dentist that determines you will need another visit to remedy the problem will prescribe pain relief or tell you what over-the-counter medication to take to relieve pain until your next visit. You will leave our office feeling better!
Scheduling Routine Visits
Those who have complicated schedules can speak to our appointment coordinator about a day or time that best suits you. They will be happy to work with you to provide the complete care you need at a time that works best.
You can get any number of routine procedures at our office with a non-emergency appointment any time we're open.
Our friendly coordinator can give you a complete list of available procedures along with our hours of operation on weekends and holidays.
Keep Our Number Handy
You never know when you may need a dentist. Keep our number on your refrigerator or another prominent place so you don't have to look it up if you need us anytime, seven days a week, or even on holidays.